With 'Blue Monday' set to hit Britain today it's likely that you might be feeling the post-Christmas blues at their worst.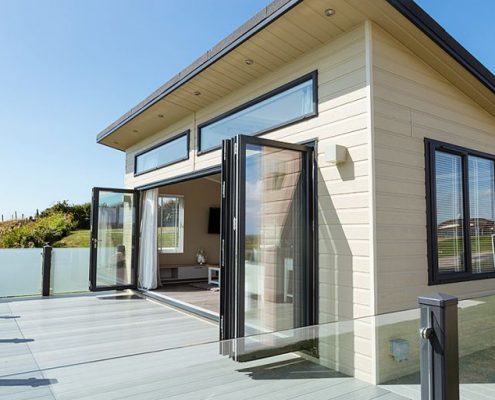 According to Dr Cliff Arnall, who first coined the term 'Blue Monday' back in 2005, it's possible to apply a mathematic equation to predict the most depressing day of the year. The equation takes into account weather conditions, post-Christmas finances, failed new year's resolutions and lack of motivation. According to Dr Arnall, the day calculated as being the most depressing is the third Monday of January – today.
It's usually at this time of year that many people start thinking about booking their summer holiday, as a way to combat the winter blues, but with growing global uncertainty and a weak pound on people's minds, it's estimated that two-thirds of Brits will be looking to stay close to home this summer.
Quick Move Properties' Patrick Chambers comments: "It's not unusual for people to try to escape the winter blues by planning their summer holiday, but with so much international uncertainty it's little wonder that so many people are planning 'staycations' this year, instead of holidaying abroad.
"With the UK tourism industry predicted to almost double in value to £257 billion by 2025, now is a great time to not just holiday in the UK, but also to invest in a UK holiday property. With growing work stress, many UK workers are keen to make the most of every weekends and day of annual leave, and investing in your own UK holiday home is a fantastic way to do this.
"Enabling you to create a home-from-home, that can also be rented out to generate extra income when you or your family are not using it if you choose, a UK holiday home is a fantastic investment. Many luxury lodge developments throughout the UK offer a guaranteed return of around eight percent if you choose to rent your lodge out, and because they're exempt from stamp duty you won't have to worry about the stamp duty increases that were recently applied to the purchase of a second property.
"A holiday lodge offers the perfect UK holiday home solution; an attractive and spacious property that offers low-maintenance and hassle-free holidays whenever you wish."
For more information about buying a UK holiday lodge, contact Quick Move Properties today on: 01793 840917 or email: info@quickmoveproperties.co.uk