Shocking comments made by Prime Minister Teresa May's director of policy, John Godfrey, have suggested that home owners may be expected to downsize their property in order to pay costly care bills in later life.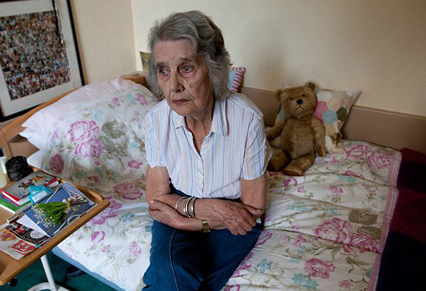 The comments, which were reportedly made to an independent commission last year, have shaken the older community. Neil Duncan-Jordan, from the National Pensioners' Convention, commented: "This plan is not going to address the crisis in social care.
"Why should someone with dementia have to be means tested and sell their home to fund themselves, while cancer sufferers get their care funded by all of us? We should no longer have this artificial divide between illnesses.
"If this is seen as the answer, it shows the government has run out of ideas."
According to recent research, around one in ten people end up paying more than £100,000 in care costs in older age, with around 40,000 people having to sell their home to pay large care bills.
Mr Godfrey identifies, however, that in order to enable a greater number of older homeowners to downsize, more must be done to provide suitable properties.
"As far as downshifting is concerned, you move into another area of policy altogether, which is the need to build more housing to give people a choice of the right sort of home."
Commenting on the story, Patrick Chambers from Quick Move Properties, said: "As a company we work with a lot of home owners who are choosing to downsize a large family property in order to release equity and move to a more manageable property in retirement, but the idea of forcing people to downsize in order to pay for their care is just unthinkable.
"My hope would be that John Godfrey would take stock of the reaction the comments have received and encourage the government to think of alternative answers to the care crisis."
https://www.quickmoveproperties.co.uk/wp-content/uploads/2018/02/Pensioners-expected-to-downsize-to-pay-care-bills.jpg
291
426
QMPadm1n
https://www.quickmoveproperties.co.uk/wp-content/uploads/2019/01/quick-move-properties-logo.png
QMPadm1n
2016-03-28 23:11:22
2021-09-30 11:34:20
Could you be expected to downsize in order to pay your care bills in later life?