If you're looking for the perfect home to retire to, but are put off by the stress and hassle usually associated with buying and selling a property, a new service being launched by the UK property industry could prove revolutionary.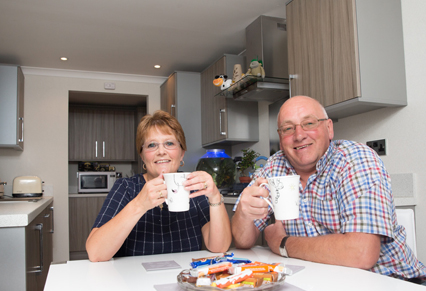 PerfectRetirementHome.com; a new all-inclusive moving service being launched by one of the country's leading independent property companies – Quick Move Properties – is set to transform the way people find and move into retirement properties. From the initial property search, through to the sale of your existing property, PerfectRetirementHome.com will handle the whole process, with no stress or hassle for you.
Quick Move Properties' long-standing relationships with a wide range of national and independent retirement property specialists give them access to retirement properties available throughout the country, enabling them to carry out a property search based on the criteria you supply. Once they've found the property of your dreams, they will then handle the sale of your existing property, guiding and supporting you through the whole process.
Patrick Chambers, Sales Director at Quick Move Properties, explains: "Our aim is to remove all of the stress and hassle usually associated with moving house. Around one in three people over the age of 55 have considered moving to a smaller, more manageable property, but the idea of the hassle of buying and selling on the open market often puts them off. With PerfectRetirementHome.com, members of the public simply have to tell us what they're looking for in a property, and we'll do all the rest.
"We recognised that we are all leading increasingly busy lives, and felt that there was a big gap for an all-inclusive service that would take the stress and hassle out of the retirement home hunting and moving process. Most of us will happily hire someone to help with the gardening or do a bit of cleaning for us; this new service is just an extension of that concept – Quick Move Properties has the time, the experience, the relationships and the expertise to make your move a smooth, easy and hassle-free experience – why would you want to manage your move yourself when that level of service is on offer with no cost, no hassle and no obligation?"
Mr and Mrs Holder, who recently used Quick Move Properties' services to move to their new retirement property in the beautiful Finchale Abbey in County Durham, commented: "The team at Quick Move Properties were really helpful. I'd definitely recommend the service to others; Quick Move Properties just dealt with everything. It was so easy and hassle-free."
If you're dreaming of moving to your perfect retirement property, and would like to know more about how Quick Move Properties could manage your move, contact their friendly, professional team today on: 01793 840917 or visit: www.PerfectRetirementHome.com