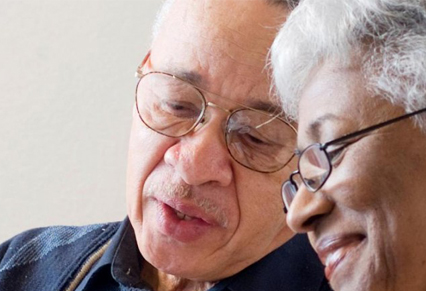 According to a report released by the Department for Communities and Local Government (DCLG), the number of older homeowners – those aged 65-plus – is likely to grow by 155,000 per year.  The report also predicted that older people will account for 74 per cent of total household growth up to 2039.
It has been widely reported for some time now that Britain is seeing a rapid growth in its older population and that the housing market is struggling to adequately cater for their needs.
Recent research has suggested that around one third of homeowners over the age of 55 would like to downsize but a lack of suitable properties and the cost of moving put them off.
There are many benefits to downsizing, which homeowners are keenly aware of.  Many commentators assume that the main motivation for downsizing will be the release of equity tied up in the property, but this seems not to be the case. In a recent YouGov survey, would-be downsizers revealed their motivation for downsizing:
Reason for downsizing
| | |
| --- | --- |
| 1 | Reduce property maintenance |
| 2 | Reduce household bills |
| 3 | Children have/will have left home |
| 4 | Health reasons |
| 5 | Release equity |
| 6 | Death of partner/family death |
The most common reason for wanting to downsize was the desire to reduce the amount of property maintenance and upkeep required.  This was followed by wanting to reduce the cost of bills, wanting to move to a smaller property after the children have left home and health reasons.  A desire to release the money tied up in their property came in at number five, followed by wanting to move to a smaller property after the death of a partner or family member.
Of those that do release a significant amount of equity upon downsizing, few are squandering the money on frivolities.  The number one use of equity released by downsizing is to bolster savings, followed closely by using the cash to boost an existing pension.  The third most popular use of released finance is to pay for the cost of day-to-day living, with fourth being to gift the money to family members.  Reducing any residual debt and big ticket items such as new cars and nice holidays come right at the bottom of the list.
How homeowners spend released equity
| | |
| --- | --- |
| 1 | Savings |
| 2 | Pensions |
| 3 | Day-to-day living costs |
| 4 | Family members |
| 5 | Reduce debt |
| 6 | Car/holiday |
Quick Move Properties' sales director Patrick Chamber commented: "The UK property industry needs to get much better at providing for housing needs right across the spectrum of property owners.  The benefits of downsizing are clear and there is certainly plenty of demand from homeowners.  There has been significant investment at the lower end of the market in recent years, with Help to Buy and shared equity schemes, but more needs to be done to provide for those at the other end of the market, providing attractive and desirable smaller properties.  Older homeowners, like every other would-be homeowner, don't want to move because they feel they have to, they want to move because they fall in love with a property that meets their needs.  Downsizing should not feel like downgrading."
If you like the idea of downsizing, but the hassle of selling your property on the open market is putting you off, Quick Move Properties' Part Exchange and Assisted Move services could make your move quick, easy and completely hassle-free.  For more information about how Quick Move Properties could help you, contact their friendly, professional team on: 01793 840917 or email px@quickmoveproperties.co.uk
https://www.quickmoveproperties.co.uk/wp-content/uploads/2018/02/Number-of-older-homeowners-set-to-grow-by-155.jpg
291
426
QMPadm1n
https://www.quickmoveproperties.co.uk/wp-content/uploads/2019/01/quick-move-properties-logo.png
QMPadm1n
2015-12-28 23:15:26
2021-04-26 16:43:33
Number of older homeowners set to grow by 155,000 per year