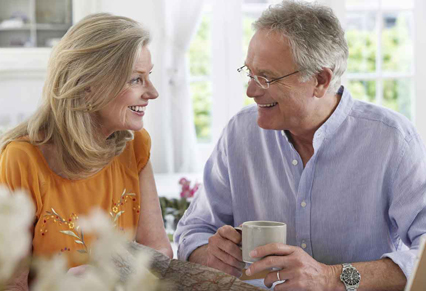 If you're approaching retirement, you may have started thinking about your property options. For many people, retirement is a time to take stock, review and plan for the future; some will be considering how their current property will cater to their changing needs as they get older, while other will use retiring as an opportunity for a new adventure, now that they're not tied down with work.
Move abroad
If you're one of the many retirees that like the idea of traveling in their retirement, moving abroad for a period of time, or even for good, can be a great adventure. A recent study by MGM Advantage suggested that as many as 26% of Brits plan to retire to Spain, with France, America and Australia also proving popular retirement destinations. If you're not convinced that you'll want to stay in your chosen destination long-term, you could choose to keep a base in the UK and simply downsize your existing property to something more manageable. You could then choose to rent out the new property to generate additional income, or leave it vacant if you're planning to come and go fairly regularly.
Consider a houseboat adventure
This growing trend among would-be homeowners of all ages is one that you might not expect to see in an article about retirement housing options, but with an estimated 33,000 people now owning a houseboat on Britain's rivers and canals – an increase of nine per cent in just a year – it's something that many more retirees are considering. The trend first became popular in London as a way to combat rapidly rising house prices and rents but is quickly becoming a lifestyle choice that is spreading around the country.
Downsize
If you have retirement plans that could benefit from a bit of extra cash, or you worry that your current property will seem too big or unmanageable as you get older, downsizing could be a great option. Whether you choose to put the money released into your pension, pay off your remaining mortgage, invest it, or spend it on some big ticket items or experiences, downsizing will not only release equity, it will also enable you to move to a smaller, manageable property that will free up time and energy to spend on the things you love doing.
Retirement property
If you want to stick with a 'bricks and mortar' property, but like the idea of living in a retirement community with a range of additional services available as and when you need them, a retirement property could be the right route for you.
Retirement properties come in different forms; from traditional sheltered accommodation and warden-monitored bungalows right up to luxury retirement complexes complete with spas, swimming pools and wellness centres. If you're considering a retirement property, be realistic about what sort of budget you have available (taking into account ongoing service and maintenance charges) and research all available options thoroughly.
Residential park homes
Park homes have had something of a makeover in recent years. Now available in prime locations, with high-end interiors and spacious accommodation, park homes offer many of the benefits of living in a retirement community, but often at a more affordable price. Pre-owned park homes may also offer an even more pocket-friendly option if you're on a limited budget.
If you've got an existing property to sell in order to make your dream retirement move, but would like to avoid the hassle and uncertainty of selling on the open market, property part exchange could provide you a quick, stress-free and guaranteed house sale. Quick Move Properties is the UK's largest, independent property part exchange company, having helped more than 5,500 people with their onward move since 1998. For more information about how property part exchange could help you achieve your retirement dreams, call Quick Move Properties' friendly and professional team on: 01793 840917 or visit: www.quickmoveproperties.co.uk