Why moving to a Residential Park Home means you'll never be lonely!
Getting your move right is about more than the finances, location and home, although they're all very important. You also need to make sure you're moving somewhere which suits you practically and where you'll be happy.
That's exactly why a move to a residential park home offers so much more than many traditional brick-built properties. The parks are communities where you can get involved as much or as little as you like in everyday life and interacting with others, while also enjoying privacy and quiet in your own home.
Many have residents' associations and activity groups, organising days out, shopping trips and events, and are great for singles as well as couples, so there's never any need to be lonely if you buy a park home!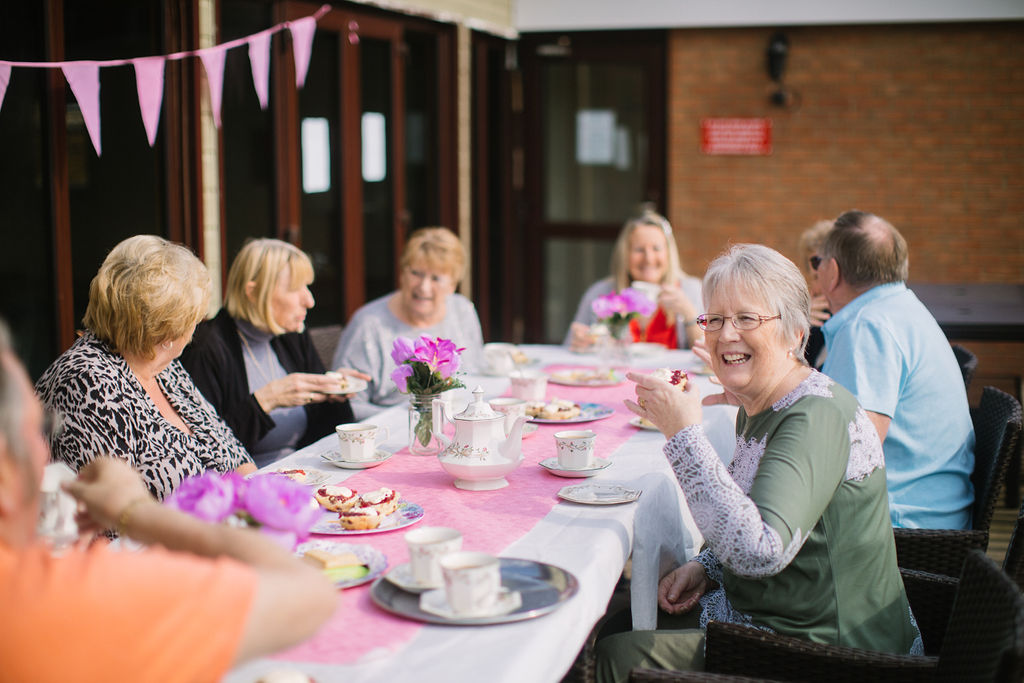 EXCITING TIMES AHEAD!
Quite often residents get involved with open days, so you'll meet them early on. For residents who do that it can be a really exciting way of meeting friends who could become a big part of your future.
While it's more common than you might think for friends to follow each other into the park home lifestyle, so they are all part of the same community, it's just as common for other buyers to be making a completely fresh start, and either works well.
We do sometimes hear of those who have moved away from a park due to a change in family circumstances moving back because they've missed the community life too, and they preferred being with other like-minded people at the same stage in their lives, with similar interests.
If you're a bit reserved about launching yourself into a lot of social activity that's fine. Sometimes it's just nice to be able to step out of your home, have a quick chat with others on a short walk around the park or even just pottering about in your garden.  A simple 'good morning' with neighbours can make all the difference, especially if you live on your own.
SAFE AND SECURE
Then there's the security aspect – many parks are gated so will feel safe, and have managers, park owners or management regularly visit.  There may even be a park neighbourhood watch, and as many will become familiar with usual activity on the park, so if anything looks suspect or if they have concerns about anyone, they will probably check it out to make sure everything is in order.
There may be times when you need a little extra help, and the little things neighbours can help each other with can make a massive difference, such as picking up prescriptions if you're not feeling well, helping each other with lifts and shopping, or even walking the dog if you're out for the day!
There's a real feelgood factor to that too. With a wealth of knowledge, practical experience and good will around you, whatever you need help with you'll probably find it, and if you have a particular skill which others need or enjoy, you'll probably find yourself particularly popular!
FAMILY FRIENDLY
While life on a park can sound insular, that can be a good thing because it can feel like you're in your own happy bubble there.  That doesn't mean you have to miss anyone you want to see who doesn't live there though.  Family and friends are welcome, and part of a wider recognised community of visitors. If you are used to having the grandchildren to stay most parks welcome that, and the usual stipulation is that the mustn't live there; short spells are OK.
THE CONFIDENCE TO EMOTIONALLY INVEST AND FORGE FRIENDSHIPS
Quick Move Properties' network of recommended parks are chosen for their location, choice of homes and community spirit, and residents using their part exchange scheme speak of the benefits of removing uncertainty and knowing earlier on that your move is actually happening. The system enables you to feel safe emotionally investing in your park, so you can start to make connections and friendships on the park you'll be living on with confidence.
Register for no-obligation advice and park viewings