With news released today that 31% of house sales fell through between July and September of this year, many homeowners will be wondering how they can prevent their house sale from collapsing. By following our top tips, you can maximise your chances of an easy and successful house sale.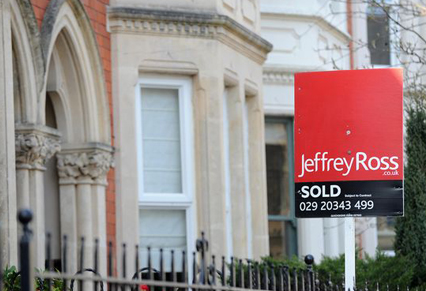 Present your home at its best
It sounds obvious, but you'd be surprised how many people put their property on the market without spending time ensuring their property looks its best. If you're keen to secure a buyer quickly, and want to maximise the chances of your property sale succeeding, you need prospective buyers to fall in love with your home.
Accept offers wisely
When you're selling a property, it's tempting to jump at the highest offer, but that's not always the wisest move. The highest offer is not always the best offer when it comes to the chances of the sale making it through to completion. Instead, look at the buyer's individual circumstances. Homeowners can waste a vast amount of time and money when a sale falls through before completion. A slightly lower offer from a more proceedable may well be worth more to you in the long run.
Make the most of your estate agent
You may think that estate agents' sole role is to advertise your property, but that's not the case. Employ a good estate agent and they'll be an invaluable source of information. Your estate agent should be fully vetting each person that books a viewing of your property. Key information they should be gathering includes, how proceedable the buyer is, whether they already have finance in place and whether they're in any sort of property chain. The should then play an active role in helping you to select the best buyer and managing the sale through to successful completion.
Keep in contact with your solicitor
Your solicitor will be dealing with a vast number of cases at any one time. If you're working to a tight deadline, or just want to make sure your property sale progresses the way it should, it's important that you maintain close contact with your solicitor until the sale has successfully reached completion. Schedule in regular updates and ensure you respond to any queries from your solicitor promptly.
If in doubt, ask
Don't sit around worrying about how the sale of your property is progressing, ask! Its the job of your estate agent and solicitor to manage the progress of your property sale, and they should be giving you regular updates. You should know what stage the sale is at, and what the next steps are. If things go quiet it could be a sign that all is not well, so don't be afraid to chase people and get the answers you need.
Consider property part exchange
Following our tips will help to maximise your chances of a successful property sale, but there's only one way to guarantee that your property sale won't fall through, and that's property part exchange.
If you've got a property to sell and would like to discover more about property part exchange, visit: http://www.quickmoveproperties.co.uk/part-exchange/ or call: 01793 840917.