Those aged 55-plus have more wealth tied up in their property than in their pension savings, a study by a retirement finance specialist has revealed. The study suggests that 58 percent of over 55s estimate their mortgage-free home to be worth more than their pension, and if they have a partner, more than their and their partner's pension pots combined.
Property wealth is not a new phenomenon, but with less young people paying into a pension pot and an estimated 60 percent of Brits having less than £1,000 in savings, it seems we're keen to put all of our eggs in one property-shaped basket.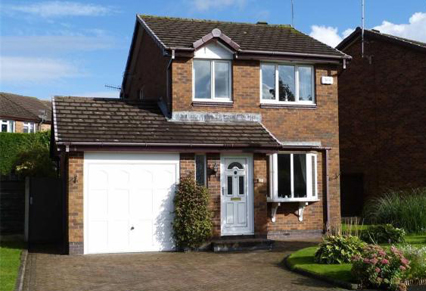 Investing in property means you're paying into a pot that you can access, if required, by remortgaging or selling your property, and your payments will decrease as the mortgage gets paid off. Eventually you'll be left mortgage free with a significant amount of wealth tied up in your property.
But what if you're struggling to clear the mortgage before you retire?
It's estimated that 64% of the population own the property they live in, and this figure rises to 74% of the population for those aged 65-plus, but with a growing trend to take out 30-plus year mortgages, experts suggest that more and more homeowners will still be making mortgage repayments long into their retirement. According to the Council of Mortgage Lenders, nearly one in three first-time buyers now borrow for longer than 25 years; an increase of more than 30 percent in just four years, and it seems that householders are prepared for this statistic, with 20 percent of people saying they expect to still be paying off a mortgage when they're retired.
According to Barclays, £17,500 is the ideal retirement income if you want to maintain a good lifestyle, be debt-free, run a car and take a two-week holiday abroad every year. In order to maintain an annual retirement income of £17,500 you would need a pension pot of approximately £350,000, based on current calculations. With many facing a pension shortfall, working later in life and heavily budgeting in retirement are two very real prospects facing many workers, others are choosing to access the finance tied up in their property and downsizing to become mortgage free or to use the equity to bolster existing pension pots and savings accounts.
Quick Move Properties' sales director, Patrick Chambers, comments: "With many hardworking people struggling to be able to afford to put a huge amount of money into pensions or savings, it's no surprise that for most homeowners their property is their greatest source of wealth.
"As people approach retirement they may begin to feel concerned about how they'll afford to make mortgage repayments if they've not managed to repay their mortgage in full before they retire.
"Downsizing is a great way to access the finance tied up in your property, either to pay off your remaining mortgage or to help subsidise existing pensions or savings.
"It's estimated that one in three retired homeowners would like to downsize, but many get put off by the idea of having to sell a property and manage a house move, especially if they've lived in the same property for many years. Quick Move Properties' Part Exchange and Assisted Move services prove especially popular in these circumstances. We can buy your existing property from you directly, or help you find a buyer for the property, and then secure your onward move for you and coordinate all of the timings to facilitate a perfectly smooth move."
When a medical condition forced Mr Deacon to take early retirement he was keen to downsize and pay off his mortgage. Mr Deacon explains: "We were attracted to the idea of property part exchange because of the security it offers; you don't have to line everything up as you would with a normal sale and purchase and there is less risk attached to the process as well, for example we knew our buyer was not going to drop out last minute…for us the whole process was stress-free."
If you'd like to access the money tied up in your property, and would like to find out how Quick Move Properties could help you, call their friendly, professional team on: 01793 840917 or www.quickmoveproperties.co.uk
https://www.quickmoveproperties.co.uk/wp-content/uploads/2018/02/Property-is-main-source-of-wealth-for-many-older-people.jpg
291
426
QMPadm1n
https://www.quickmoveproperties.co.uk/wp-content/uploads/2019/01/quick-move-properties-logo.png
QMPadm1n
2016-01-28 23:14:23
2021-09-30 11:37:03
Property is main source of wealth for many older people