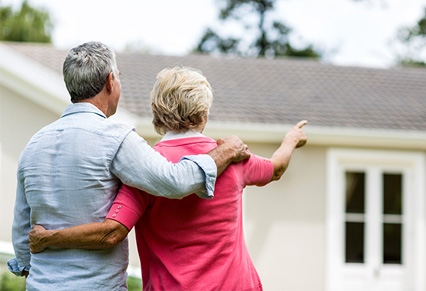 Most of us have been there…you walk into a property, and it's not necessarily what you thought you were looking for, it doesn't tick many of the boxes on your 'wish list', maybe it's even out of your price range, and yet you got a feeling as you walked through the door which means this is the property you have to have. But what price do we end up paying for using our hearts rather than our heads in choosing our properties?
Well, experts are now suggesting that the figure is more than £2,500…in unexpected bills.
A survey of 2,000 homebuyers has revealed that more people are concerned about the feeling they get from a property than whether it's going to flood or maintenance work is required. One in three homebuyers questioned also said they didn't consider energy efficiency when looking round a property, but buyers end up spending on average £2,524 in unexpected bills once they've purchased the property.
David Bird, managing director of E.ON who conducted the research, commented: "For most people, property is the biggest financial purchase we make. Whilst it's only natural to get drawn in by aesthetics, it's important to think about the potential costs of running and improving the property too."
E.ON is encouraging people to use their heads rather than their hearts when making the all-important decision about which property to make an offer on, and has launched a new mobile tool that prompts homebuyers to consider various factors when viewing a property. They can then re-visit the information collected when making a decision about whether it's a wise purchase, helping them to remain a little more objective.
Quick Move Properties' Patrick Chambers added: "It can be really challenging to remain objective when considering whether a property is suitable, but it is really important to try to do so, especially when looking ahead to the future.
"As our lives and families progress and change, our wants and needs adapt and our properties can sometimes struggle to keep up. This might mean we need more space, less space, a different living space to bedroom ratio, or a property that requires less maintenance or that's closer to various facilities. It's important to think not just about what is right for us now, but also what our lives might look like in 5, 10 or even 15 years' time. Think about how adaptable a property is; will you be able to make changes to the property to meet your changing needs, or would you need to move again in the future? Does the property offer the facilities and community that are likely to become increasingly important as you get older? Is the property likely to require significant ongoing maintenance? These are all things to consider when thinking about moving to a new home."